Our boat tour of the Kenai Fjords National Park shoreline was a highlight of our trip. We took a LOT of pictures of the scenery, which you can see on this page, but here are a few that featured family members. As you can see, it was pretty cold on the boat.
Also, while the boat was not uncomfortably crowded, it was hard to take pictures that didn't include some of our unknown tourist companions.
The calving glaciers we saw made a terrific backdrop for family photos, in spite of the exposure difficulties.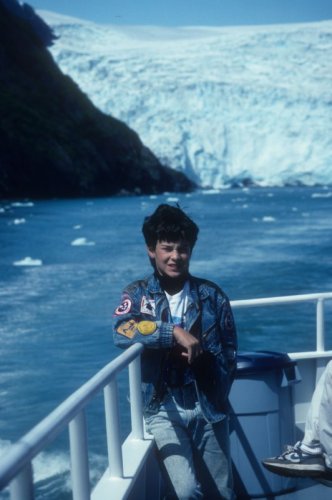 The trip back from the furthest point of the tour was rather uneventful. Some of us took the opportunity for a nap, while others were a little more active in their passing of the time...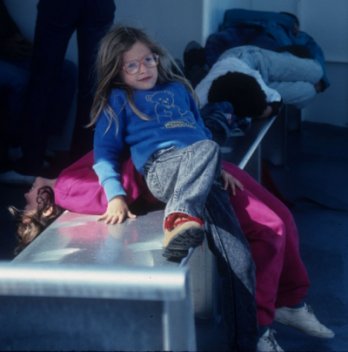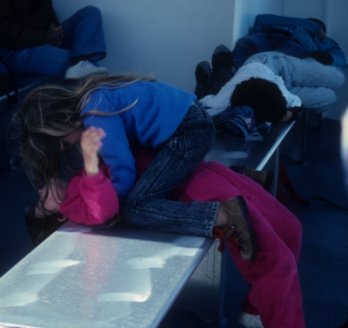 Here Kathy is with Sally and Katherine at the sign advertising Homer's claim to fame—in addition to its great scenery, that is...
....family bundled up and ready to go...
The boat we took from Homer to Halibut Cove was the Danny J...
...here's Sally ready to set sail...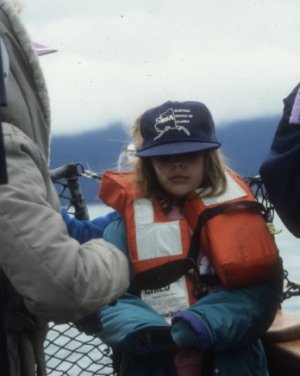 ...Katherine in her PFD...
Once we were on Halibut Cove's island, we took a wonderful hike along the shore before we toured the picturesque town.
The scenery along the hike was amazing, and, of course, the kids enjoyed being able to stretch their legs.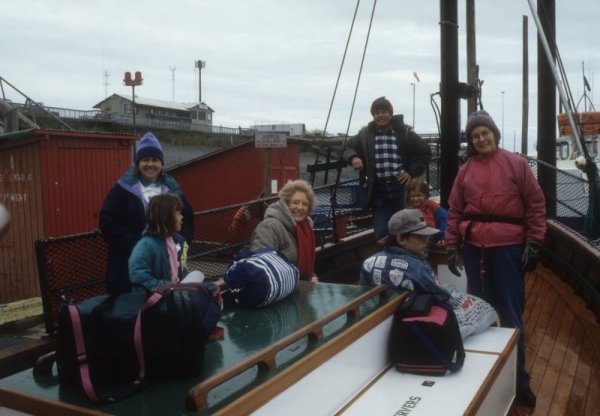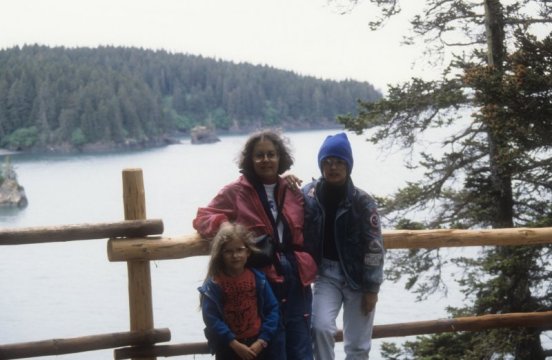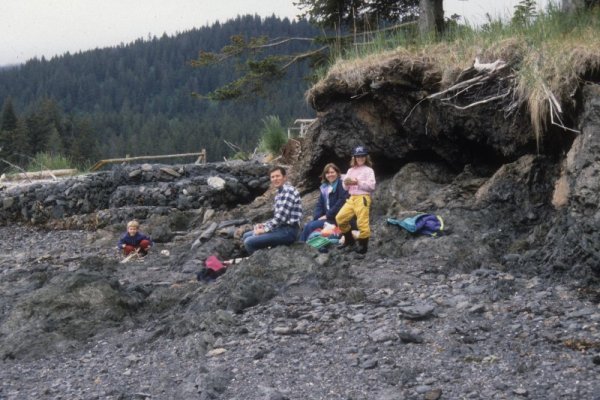 Part of the trail was right on the "beach"...
...but most of it led through a luxurious forest, with views of the sea always at hand. What great backdrops for family snaps!
See more of this lovely scenery—and happy tourists—here....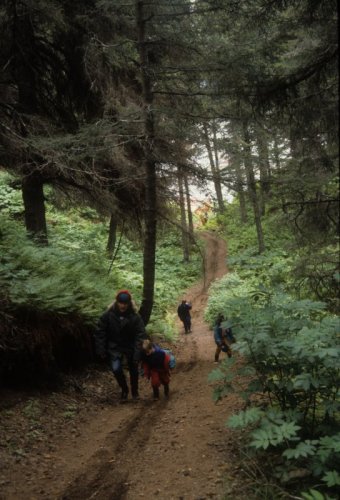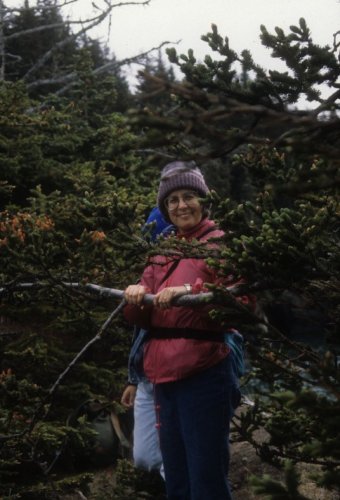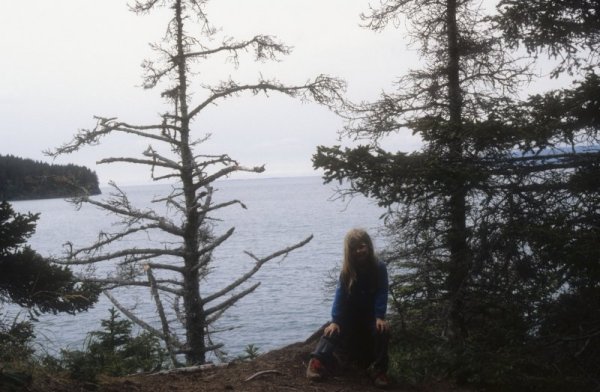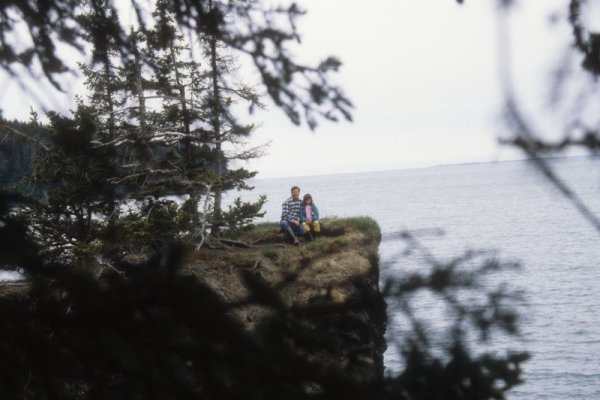 One of our major excursions was to
Homer
, where we did some sight-seeing and then took a boat to
Halibut Cove
, an incredibly scenic island across Kachemak Bay.
---