We took several enjoyable excursions with Nelson and his family in the Kenai area.
There was a day trip to Skilak Lake, reached by a pleasant, if a little mosquito-y, hike...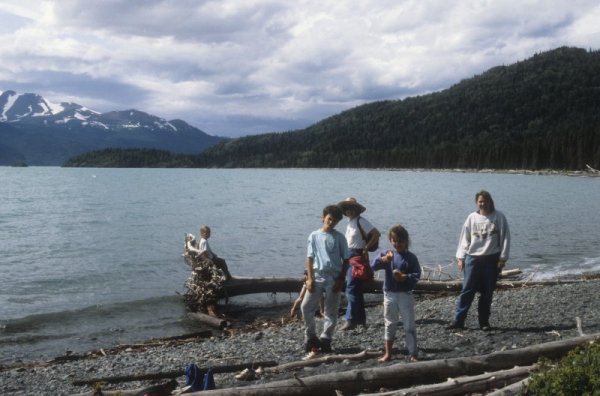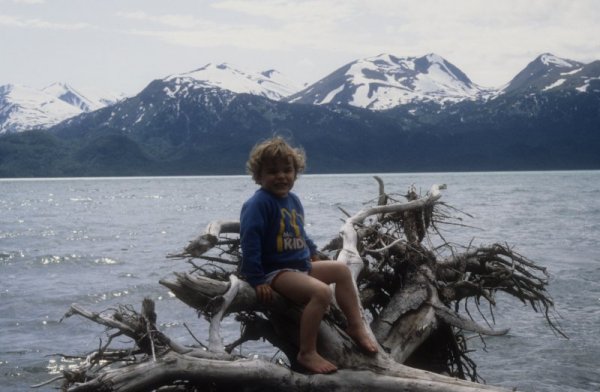 ...but the scenery at the lake was worth any bites we got...
...and we all enjoyed a relaxing afternoon lakeside...
Another trip took us to Hidden Lake, where we made a more elaborate camp, amid more of that spectacular Alaska scenery...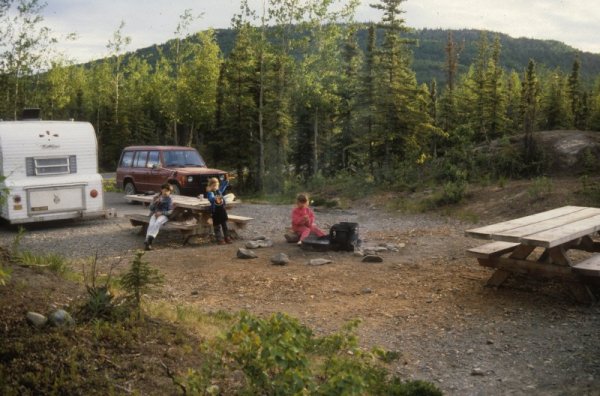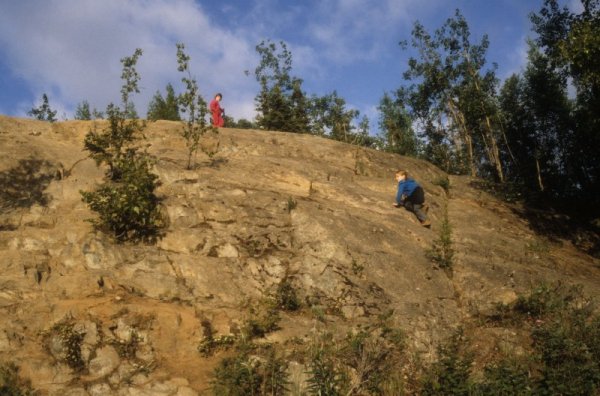 A great playground feature of the campsite was this nifty big rock, which many of us enjoyed clambering over and up...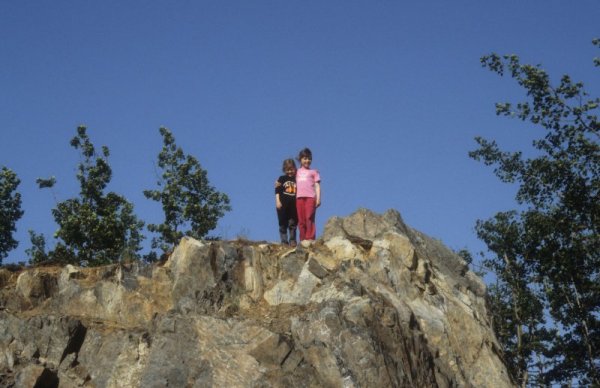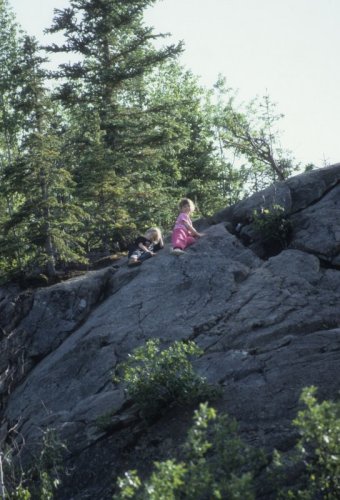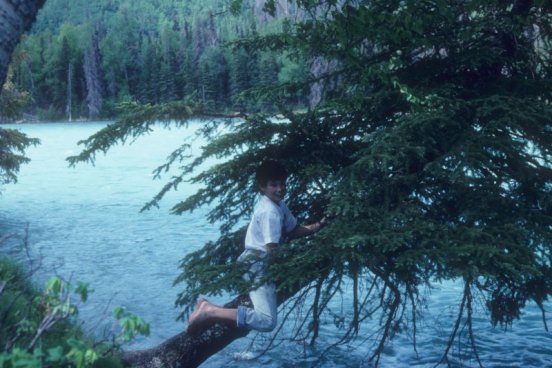 The photos at the left and below are so cute I wanted to include them even though I don't know where they were taken.
Judging from their position in the slide trays, it was early in our visit, and in the Kenai area, but that's all I can tell you.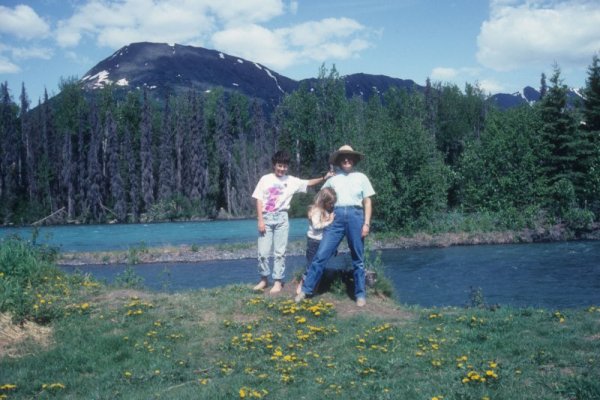 On one of our trips across the Kenai Peninsula, we had an "errand": pick up Tootsie at the end of her cruise/tour.
The cruise line's lodge had a gift shop, which Sally of course had to visit (see left)
And below are pictures of Tootsie with traveling companions, including Uncle Paul and Aunt Florence, at the lodge where she bade them adieu ...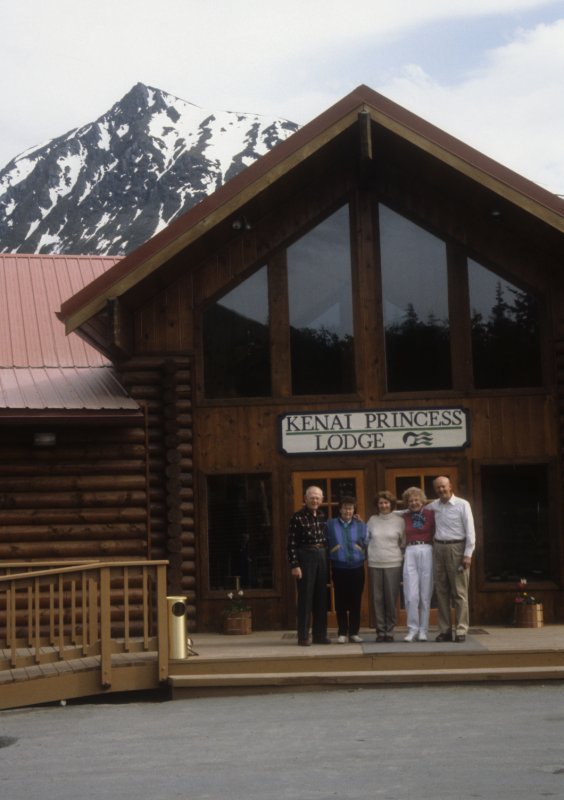 Near the end of our time in Alaska we took a walk to a nature preserve, also right outside of Kenai. Here are Kathy and Sally on the wooden walkway that lets you get closer to marshy ecosystem.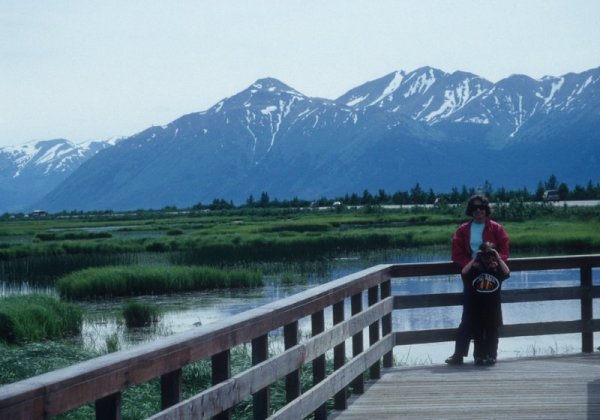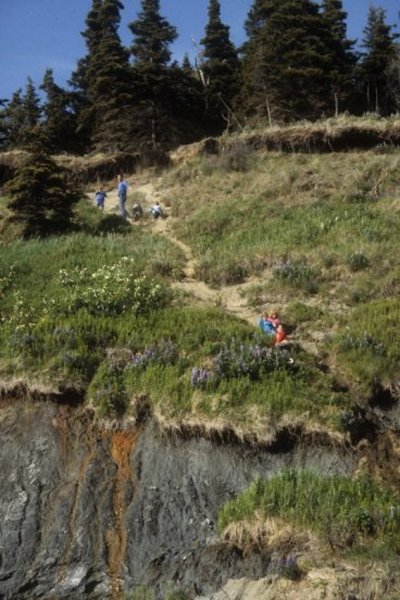 ...just a block from Nelson's house was the Cook Inlet. And there was a great sandy cliff down which you could climb to get to the beach...
And even some rather mundane sights were fun...
...like visiting the refinery where Nelson worked...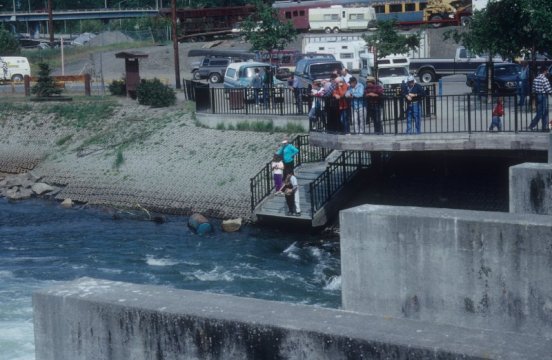 ... or joining the locals to watch salmon running in the Kenai River...
One of the most fun, and most memorable, of our Alaskan activities was the clam dig we undertook just outside of the town of Kenai. Here we are heading out to the clams. That's Tootsie waving to the camera. Hal and Kathy are in the foreground: