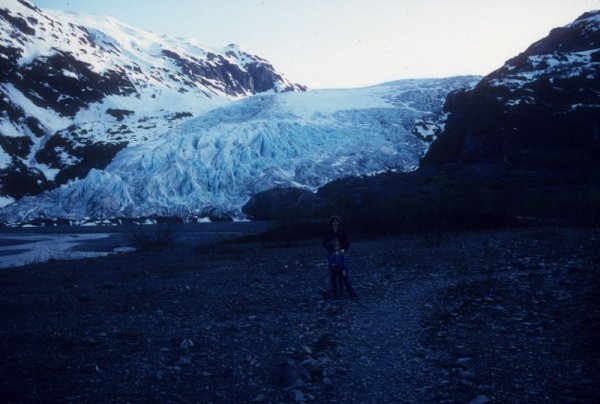 Our up-close-and-personal encounters with two of Alaska's many glaciers were fascinating experiences.
Here are three photos of us at the Exit Glacier...
...the fact that it was 11 at night explains the deep shadows!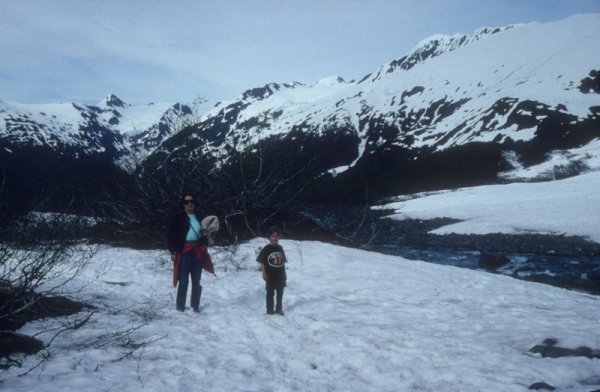 ...and here we are at Portage Glacier (thanks to Hal for taking the one below)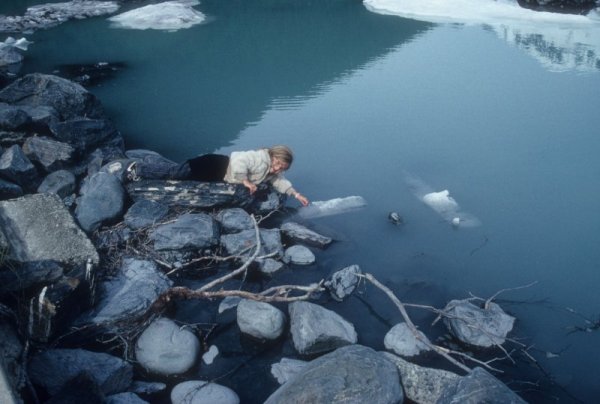 In between Portage Glacier and the visitor center (that you can see in background below) is a lake full of little icebergs, and Sally had to touch one.
You can see some pictures of the glacier and the lake in this Wikipedia article. Yes, the lake is a good bit bigger now than it was in 1992.