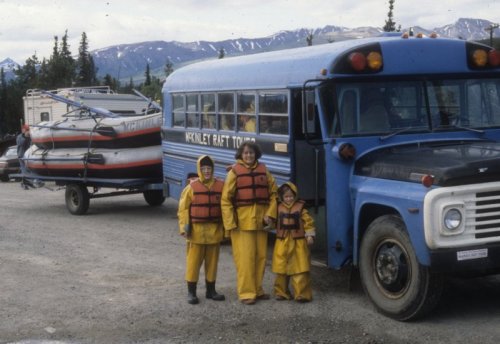 The first adventure of our Denali trip was rafting on the Nenana River. Kathy is with the kids in these photos, getting ready for transport to the beginning of the first leg of the trip.
Do you think perhaps they didn't often have rafters of Sally's stature?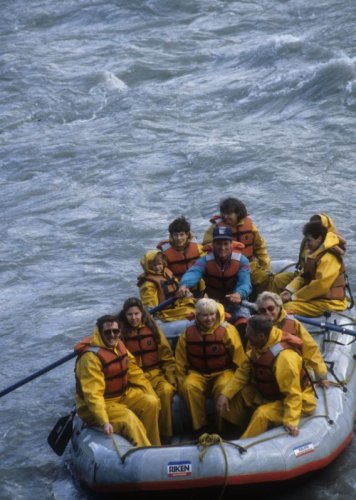 Henry didn't go on the first, gentler, section of the trip, so he was able to take pictures of the three of us on it.
We're around the aft/starboard corner of the craft in these photos...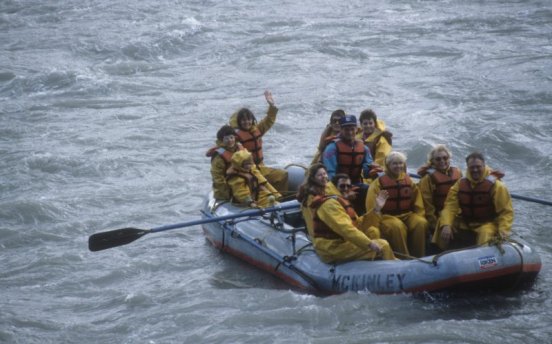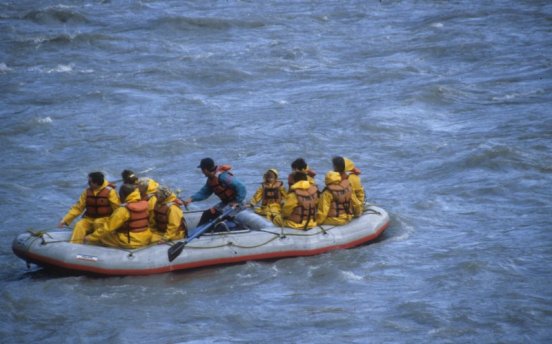 Then Henry and Tootsie suited up to join Hal for the second half of the excursion. Kathy took this picture from atop an outcrop as they went by below. That's Henry waving, with Hal next to him, and I believe Tootsie is behind the rower...
...and here are three family photos taken in the vicinity of the rafting outfitters...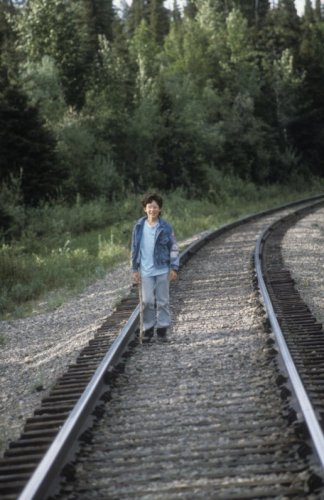 Of course, the bus tour we took into the park was the main part of our Denali visit. Here are Sally and Kathy, along with one of the rangers, about to board...
...and here is Nelson, at one of our stops where we could see some mountain sheep on a far hillside. I believe he's taking videos of the sheep...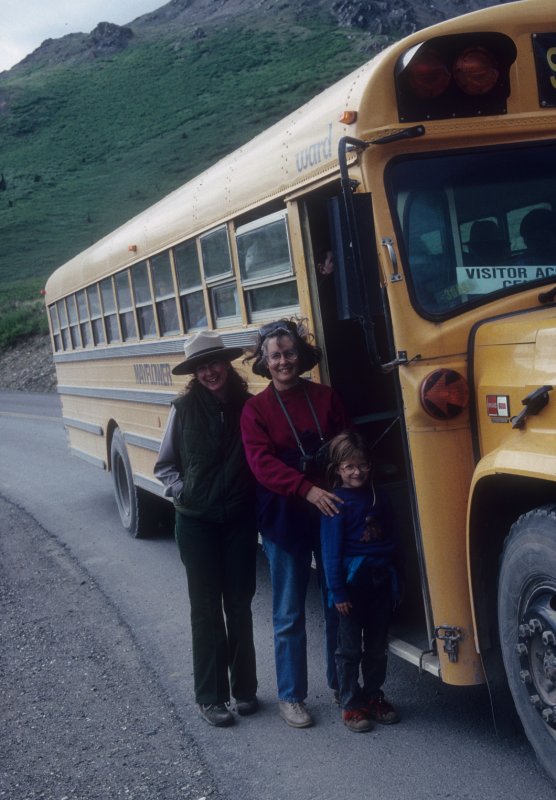 One of the few other times that we got out of the bus was at the Eielson Visitor Center that marked the terminus of our excursion (see the center building behind Sheila and Tootsie just below). The other pictures here were also taken at this rest stop...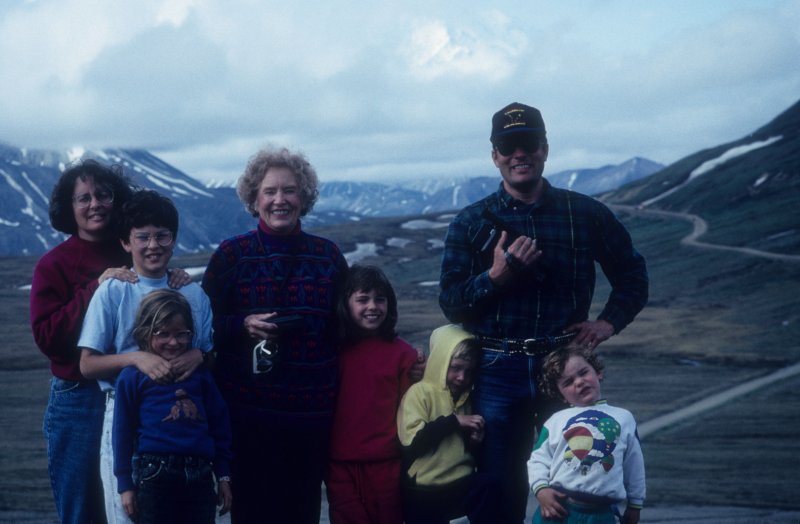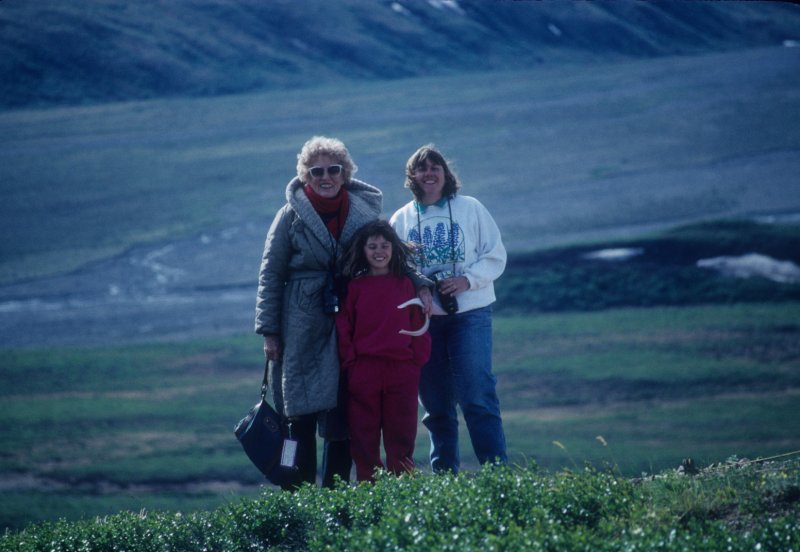 Another stop we made was on the way back along the bus route, next to this rushing stream...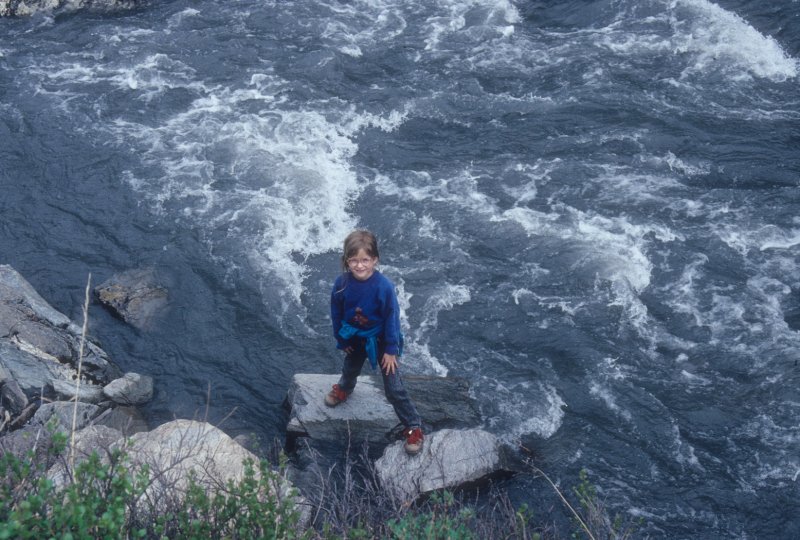 And our last stretch-your-legs stop provided a wonderful backdrop for family snapshots...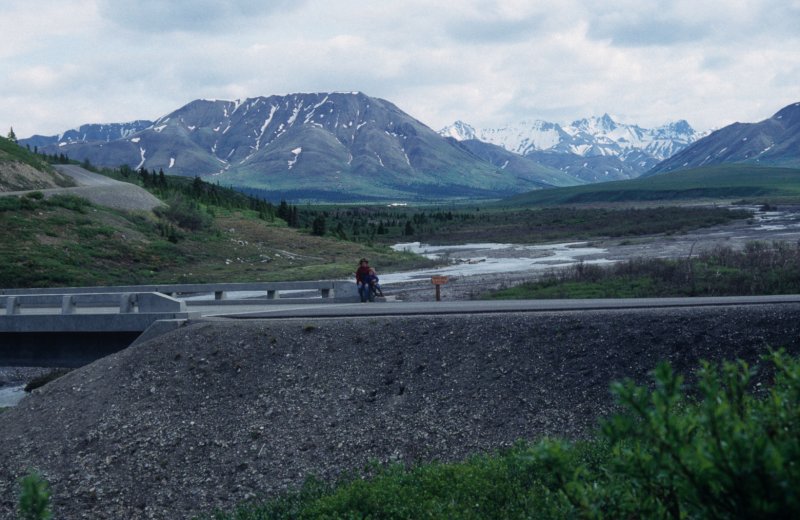 Of course, our trip to
Denali National Park
was a highlight of our Alaska visit. Even the drive up was incredibly scenic. Here are two shots taken of us at a highway pull-out, where the the peak of Mt. McKinley was just becoming visible through the clouds...