Family portrait in Seattle: Hal, Sally, Kathy, Lytle, Barbara A. and Alexandra (visiting from Portland), Barbara H. and baby Kent—love those roses!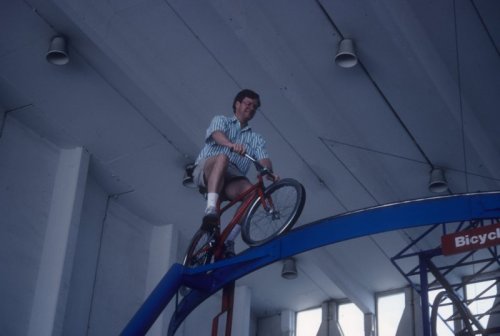 A highlight of our brief visit in Seattle was their science museum (it's now called the Pacific Science Center, but I don't remember if it had that name in 1992).
Here's a selection of photos showing us enjoying its great activities...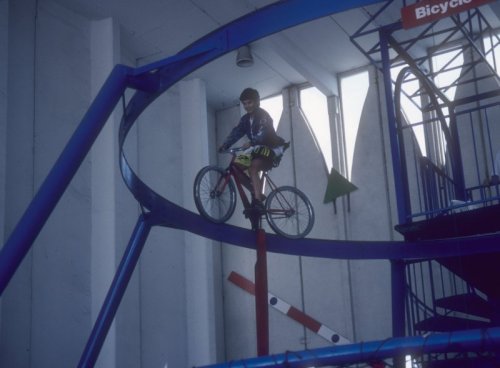 Unfortunately, Sally wasn't tall enough to take a spin on the exciting bike shown above...
but she enjoyed the centrifuge...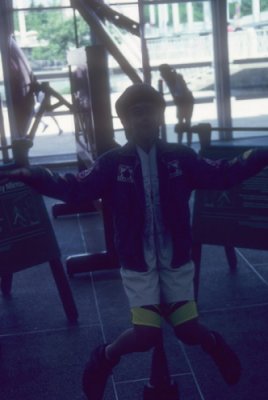 ...and both kids liked playing with the big mirrors...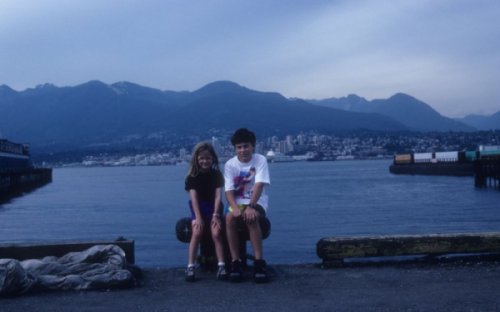 Here are a few more photos from our brief Seattle/Vancouver visit ...
"Sittin' on the dock o' the bay"...in Seattle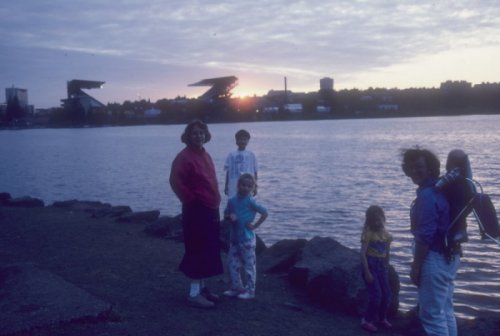 Kathy, Hal, Lytle, Sally, Barbara & Kent
enjoy a Seattle sunset...
Kathy with Tootsie's cruise ship in Vancouver harbor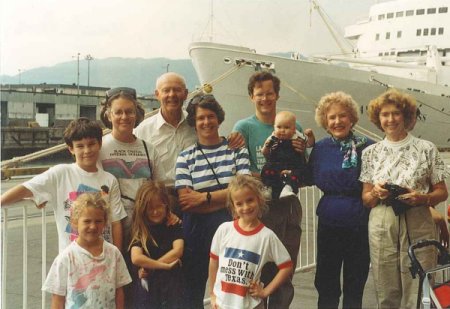 The whole crew (including Uncle Paul and Aunt Florence) at the cruise ship dock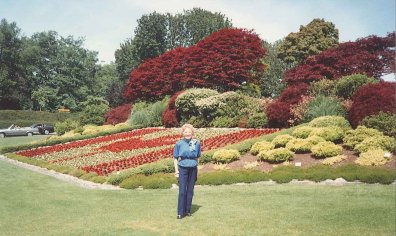 Tootsie at the Canada border park