Can you imagine living just a block away from views like these? Those were our accommodations during most of our Alaska trip...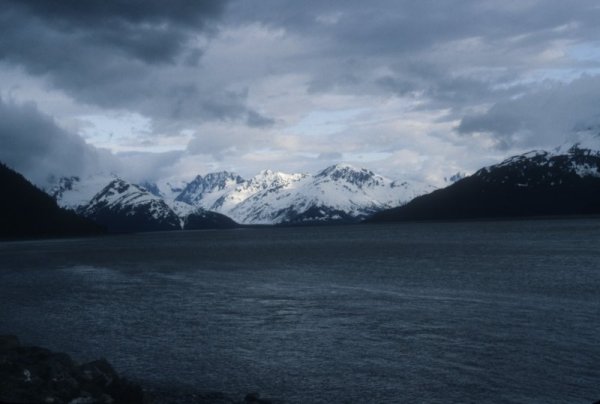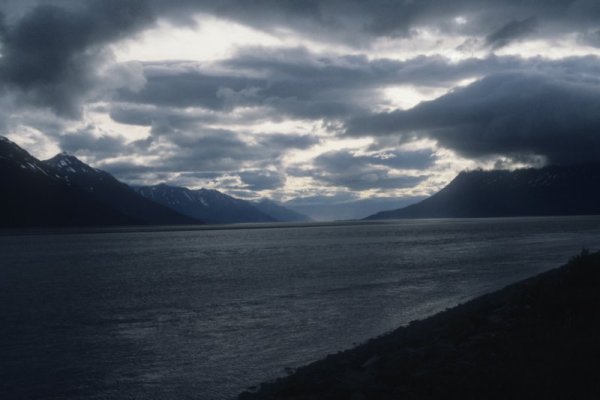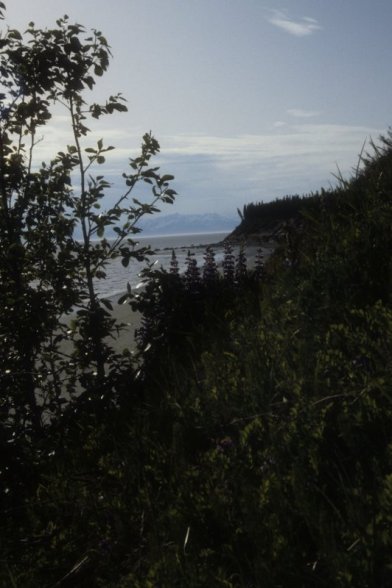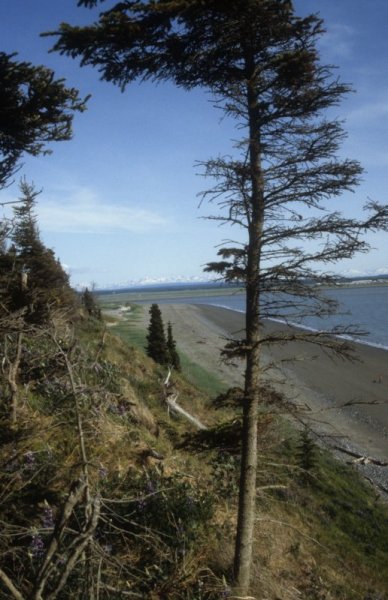 In addition to providing great views, the Inlet also makes this handy beach...
...great for quick outings with the kids...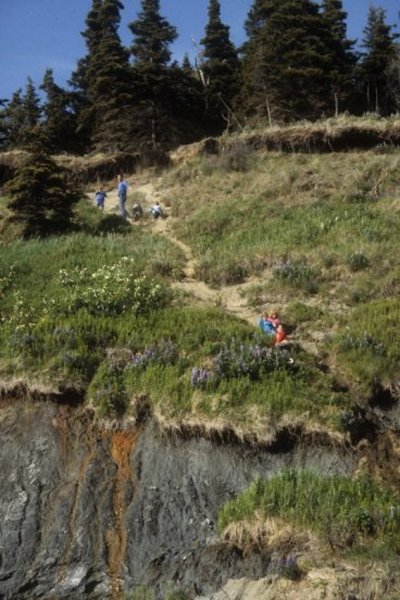 Here we are on the cliffs that lead from the Amens' street down to the beach...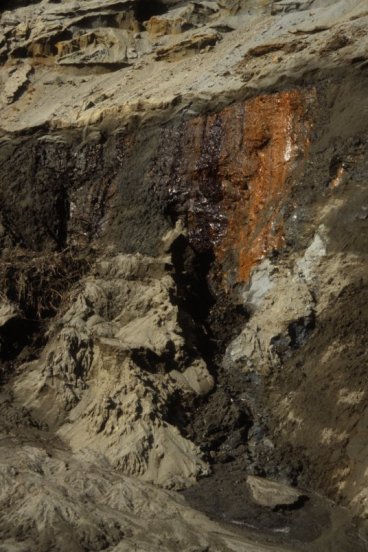 ...and, on the right, a closeup of a colorful section of the cliff...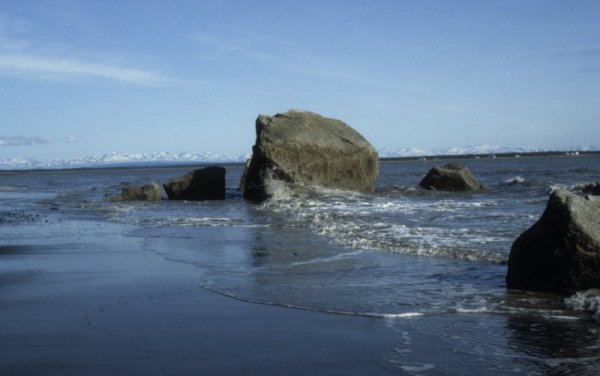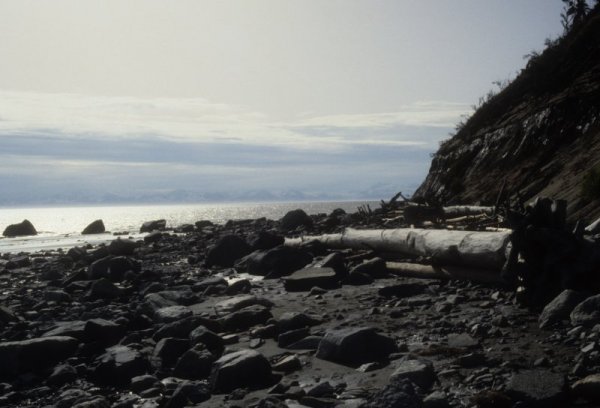 Here's a few more shots of this spectacular scenery, taken from the vantage point of the beach...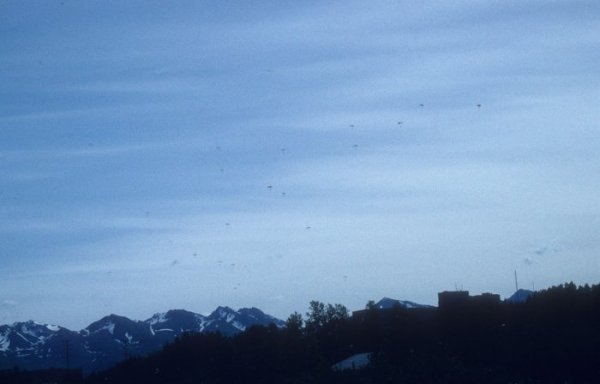 On another outing, this one a bit further from home, but still in the town of Kenai, Henry took the picture on the left to show that even in the middle of town you still have great views of the volcanoes across the Inlet...
...and on the same trip, we saw this flock of military paratroopers floating to earth amid the scenic backdrop of the mountains...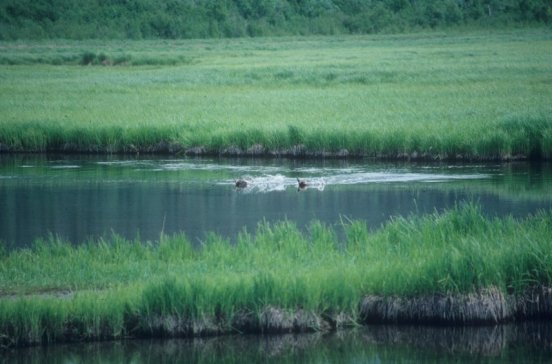 These shots show some more mundane, but still attractive scenery around Kenai...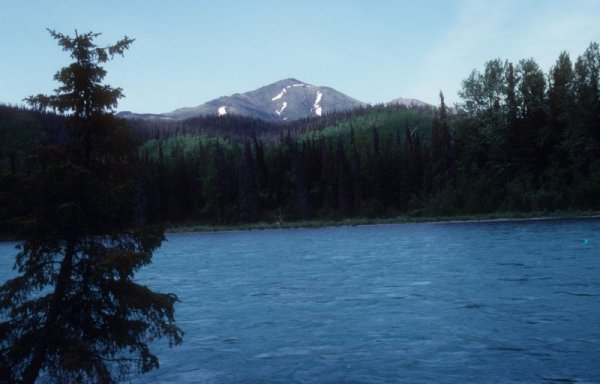 The photos below were taken early in our visit, and near Kenai, I think, but we don't know where exactly...
...still, it's lovely scenery, isn't it?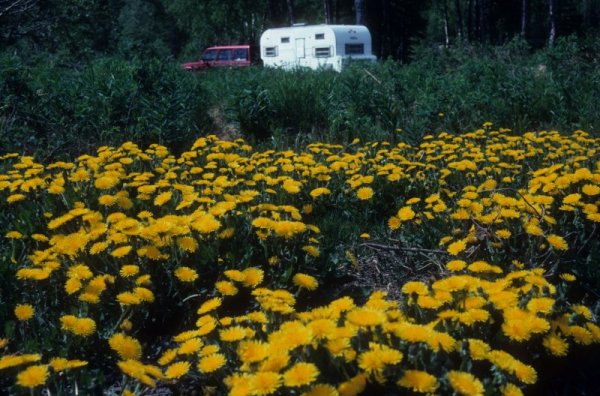 Finally, here are two shots of more intimately-scaled scenery...some of the lovely flowers we saw in Alaska.
The lupines were, I believe, near Nelson's house. The impressive field of yellow might have been on our trip across the Peninsula to Exit Glacier and Resurrection Bay. The cute trailer in the background is the loaner lodging we took on that trip...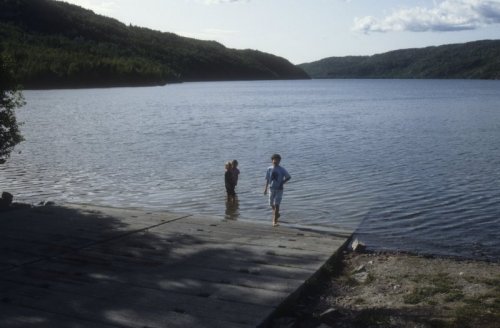 A special treat was the full moonrise we got to witness in these beautiful surroundings...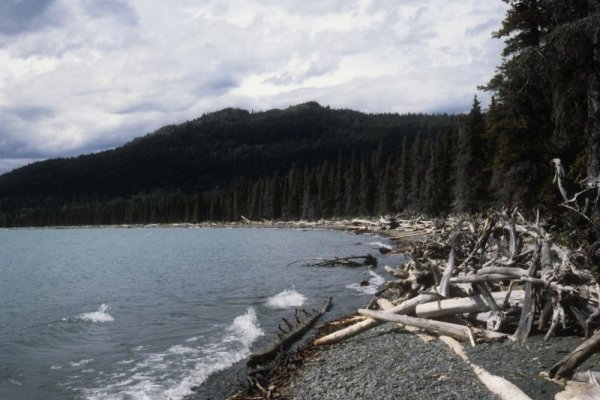 Another lake excursion was to Skilak Lake. Most of the photos taken there featured people prominently; you can see them here.
But here are two scenic views at Skilak lake, one micro, one macro...