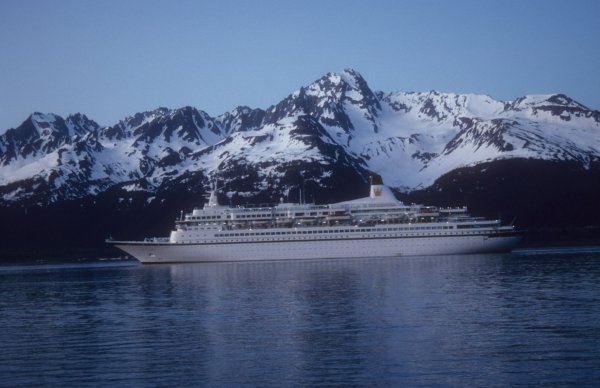 First, a look at the scenery around Seward, which was our embarkation point.
On the right is a photo we took the night before our cruise (yes, it was taken pretty late in the evening, as I recall). A rather larger vessel than the one we would be sailing was gliding along in Resurrection Bay.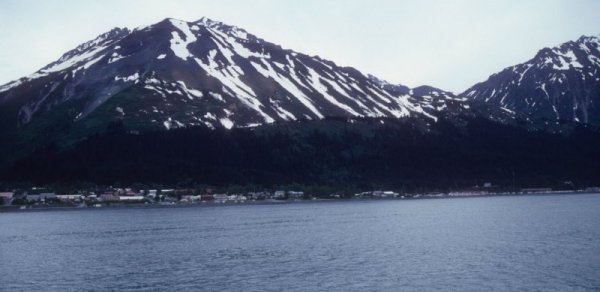 Now, it's the next morning, as we set out on our trip.
On the left you can see Seward from out in the Bay. And a fellow vessel leaving the harbor (on the far right in the lower picture, you can see what I think is the cruise boat from the night before).
Soon after the cruise began, we passed by these lovely waterfalls....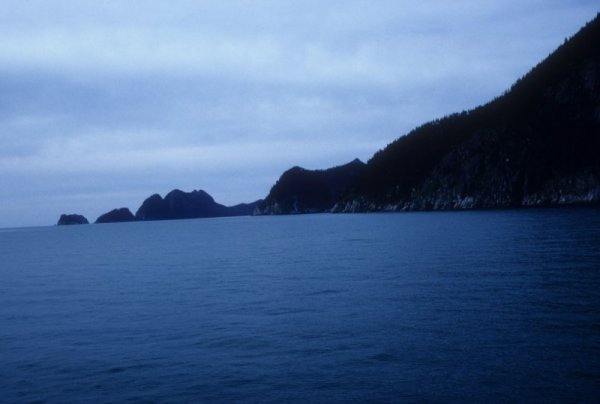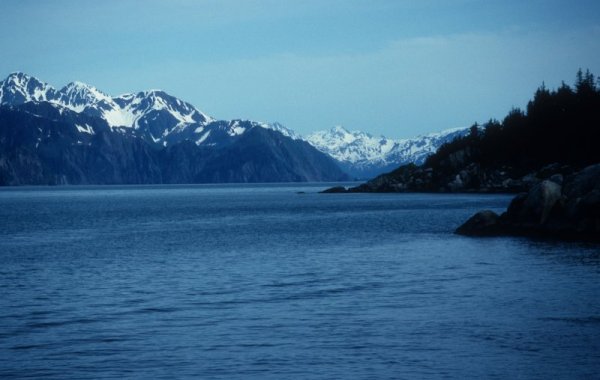 Here's a sample of the panoramic views that the cruise offered us...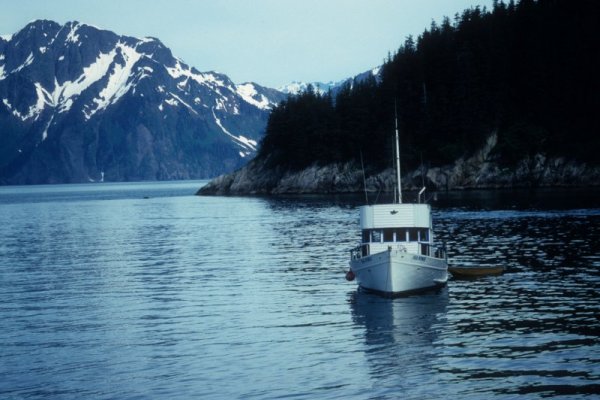 On the left is a view behind our boat....
....and below is a fellow traveler....
And below is a sequence of photos of some of the spectacular rocky coastal scenery to which we were treated...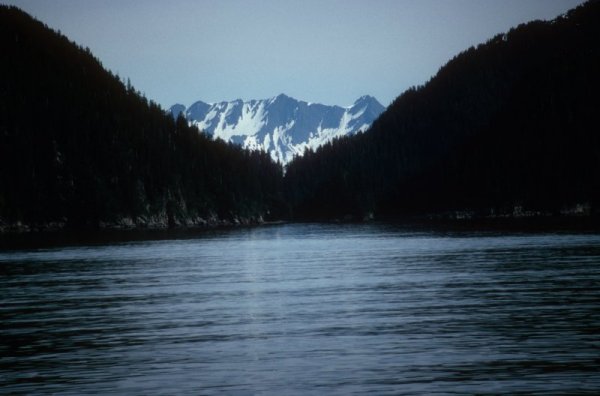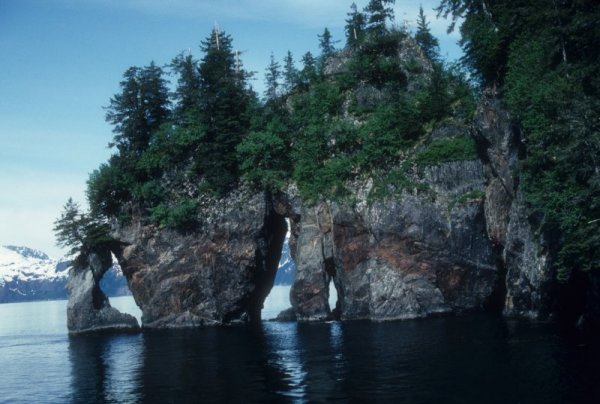 Astonishingly beautiful views lurked around every corner....
...and here's a close-up look through one of those picturesque holes...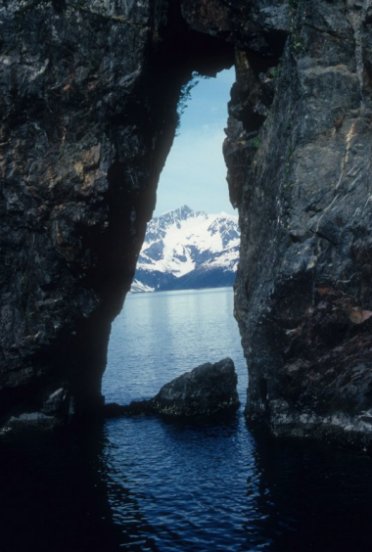 Bare rocky scenery wasn't the only kind we saw...
... here's a heavily wooded island and shore behind it...
But the most spectacular scenery was the glaciers. Here's a shot from earlier in the voyage, looking at glacier in the distance...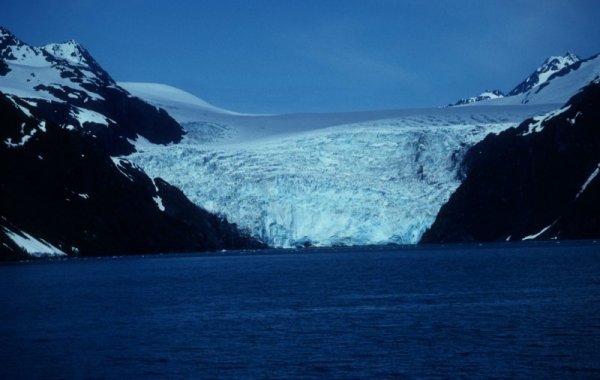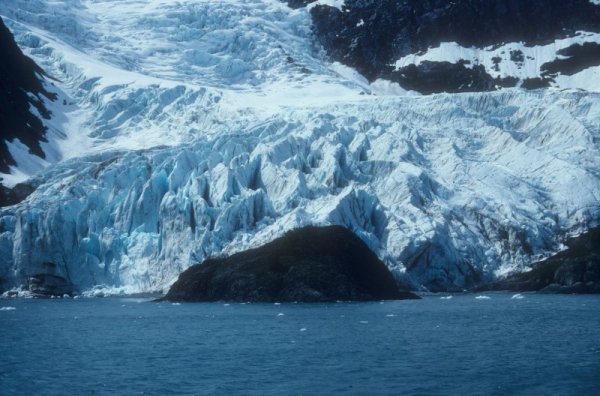 ...and here's the one we visited, getting closer...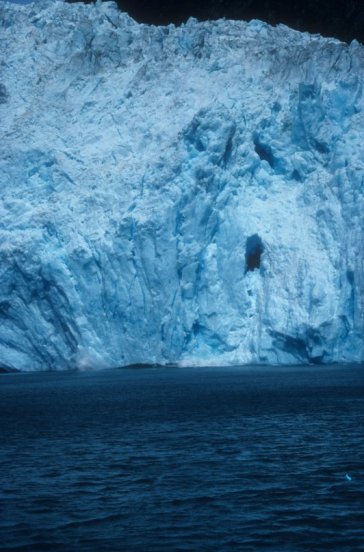 And we even got to see some small-scale calving!
Look closely at the waterline in these three photos...you can see the splashes!
Here's some evidence of past calving...
And here's two more close-ups, the first taken before some more calving, the second showing more splashes...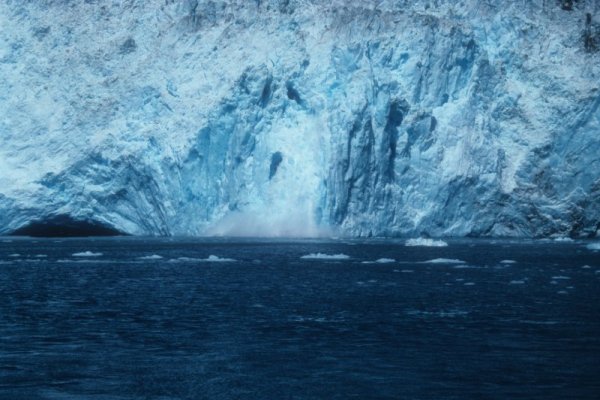 You can see why we didn't want to have to leave this spectacular site, but we got a nice parting shot as we did...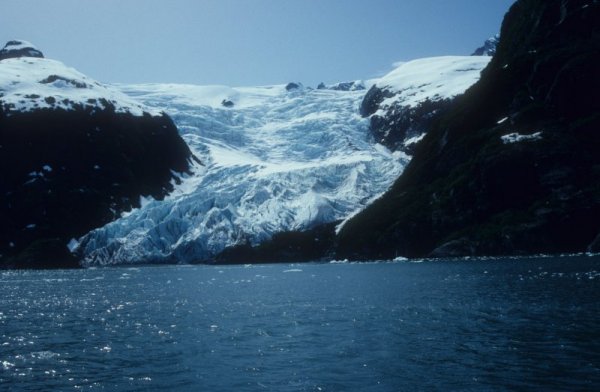 As we were leaving the glaciers, we saw some rangers making their rounds...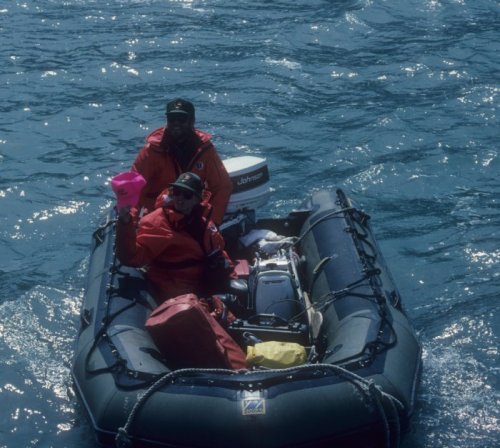 But we were definitely not finished with fabulous scenery...
...there were more waterfalls...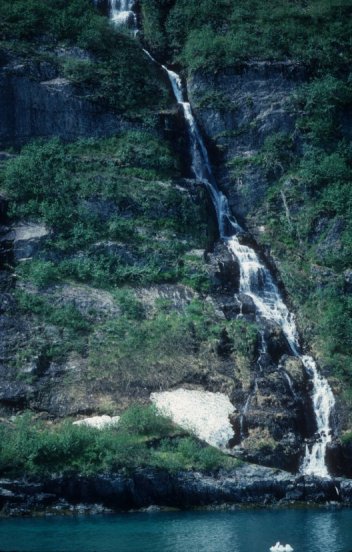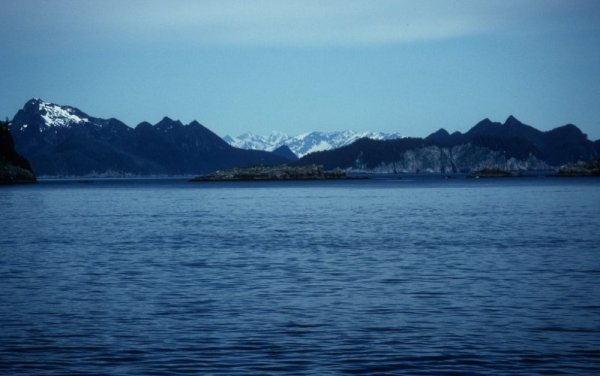 Here's a final sequence of shots as we started to head back to port....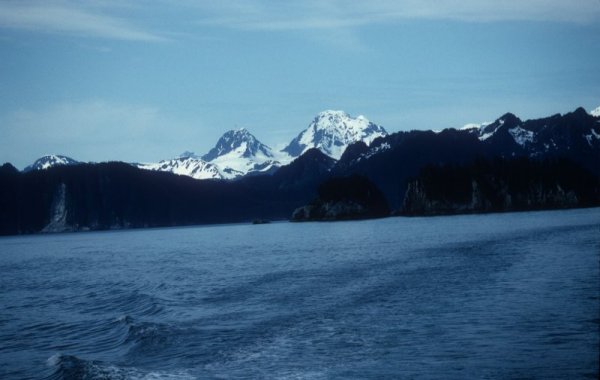 And the mountains of Resurrection Bay greet us upon our return...