Our cruise along the shorelines of Kenai Fjords National Park presented us with incredible views of scenery and wildlife. You can see pictures of the scenic visitas here. This are photos we took of animals from eagles to whales to a variety of seabirds. The photos on the page are arranged in the order we took them.
First, this cute little fellow floating along in Resurrection Bay, where our cruise departed...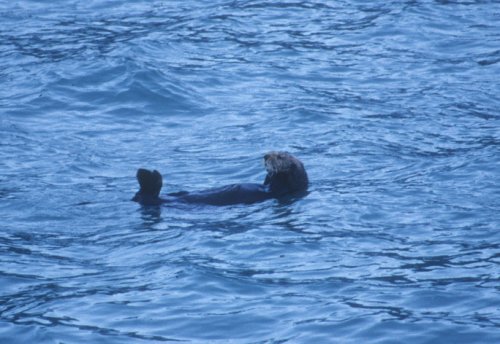 A bit further on, we spotted these mountain goats, on sunning themselves on slopes at the side of the bay...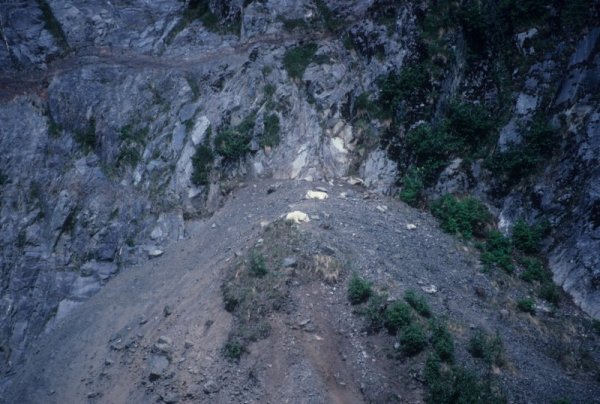 This oystercatcher was the first of several types of seabirds that we saw on the cruise....
There were other types of birds, too, such as the eagle we saw on a nest at the top of this tree...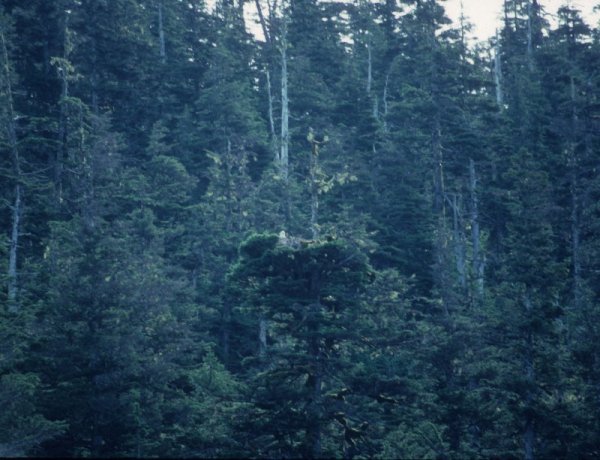 As we approached one of the glaciers, we were lucky enough to spot one of the cruise highlight animals—a humpback whale.
Our cruise boat motored carefully right alongside the whale, so Henry was able to get all kinds of photos of him...
You'll notice we didn't have him to ourselves, there was another cruise boat that shared the view of the impressive creature...but the fjord was big enough for all of us...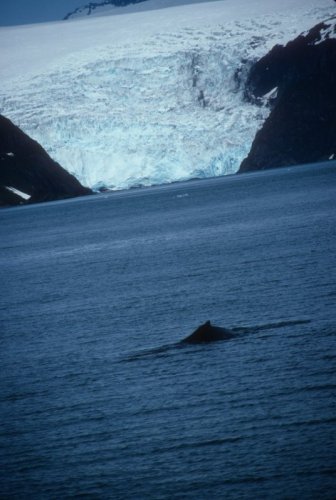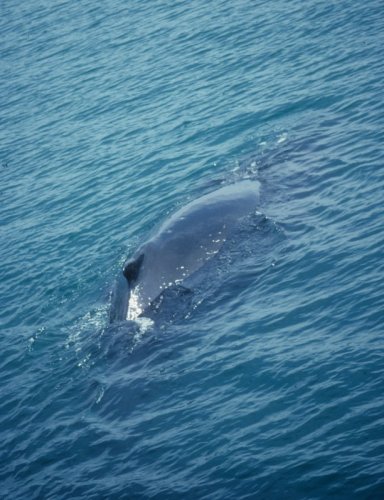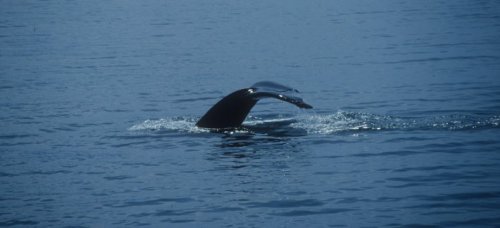 Later on we saw another whale (or, it could have been the same one), and here's a sequence of photos as we got closer and closer...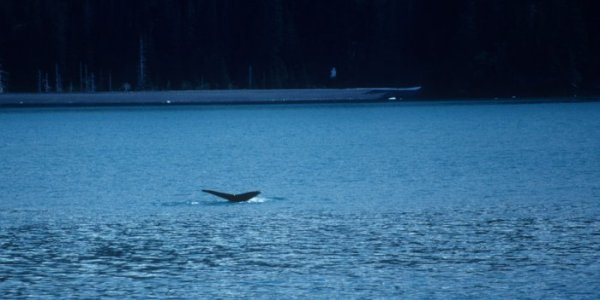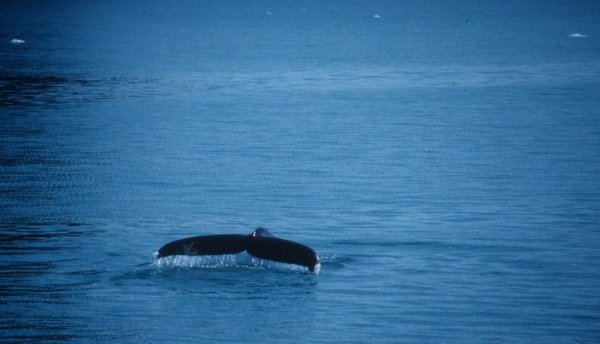 After watching the glacier for a while, we came upon a treasure trove of wildlife habitats. Since the photos weren't time-stamped, it's hard to say how many different islands are represented here.
But what a lot of wildlife!
Seals, birds, and gorgeous scenery...just what we took the cruise to see...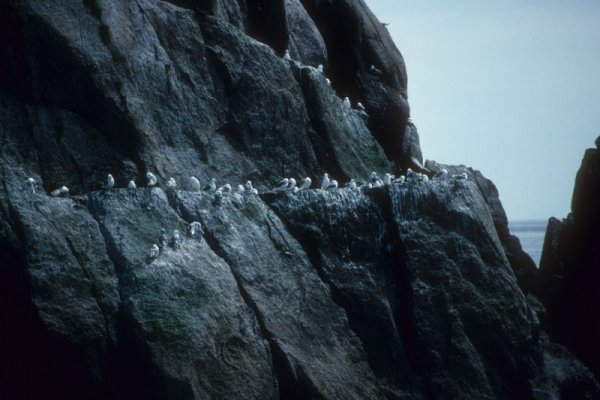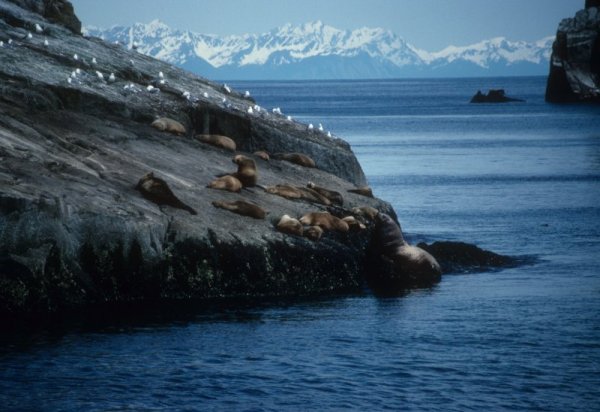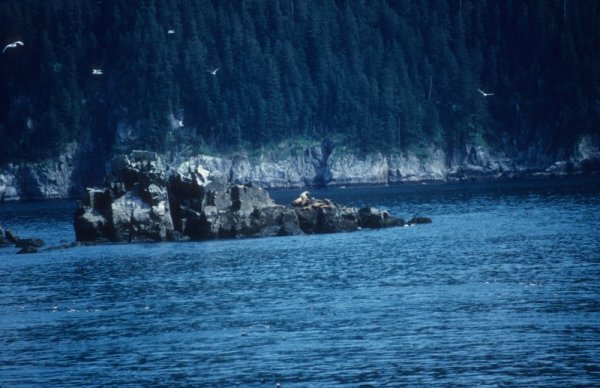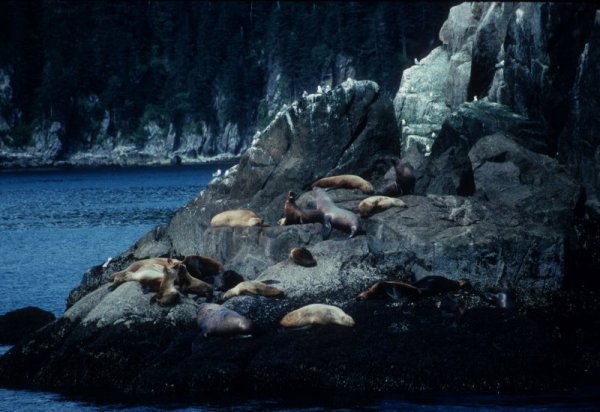 ...and more birds!
Everyone's favorite seabird—puffins—at home on their cliffs...
...and more gulls, along with some murres...
...not to mention more seals! Judging from this photo's position in the slide tray, it's unclear if it was another seal island or just another side of one of the ones pictured above...but it was great to get so close to the big guys...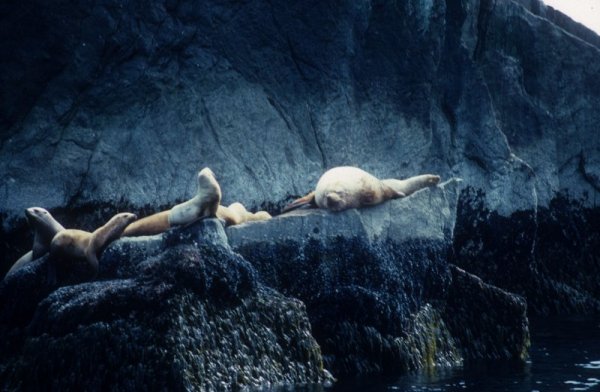 Finally, we saw another eagle, photogenically located on a cliff, as we neared the end of this memorable journey...