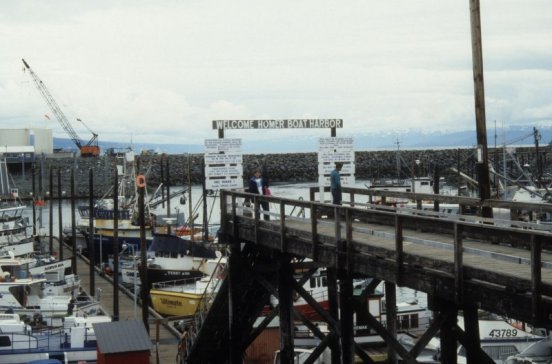 Here we are, in the Homer harbor, aboard the ferryboat we took across Kachemak Bay to Halibut Cove, the Danny J.
Below you can see another picture of this bustling scene, then a view as we set off on our little trip.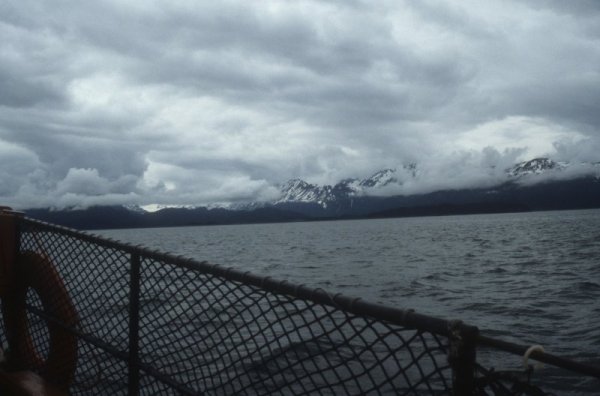 The voyage wasn't just a matter of getting from point A to point B. Scenery along the way was fantastic!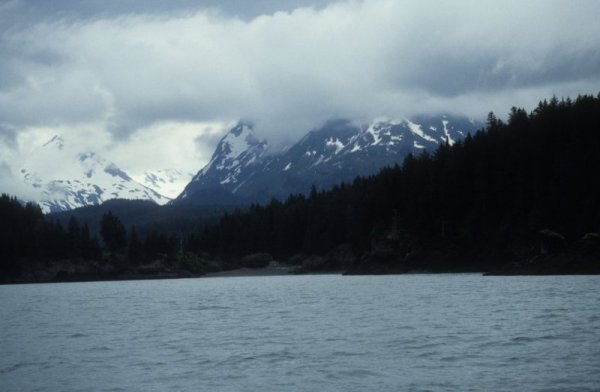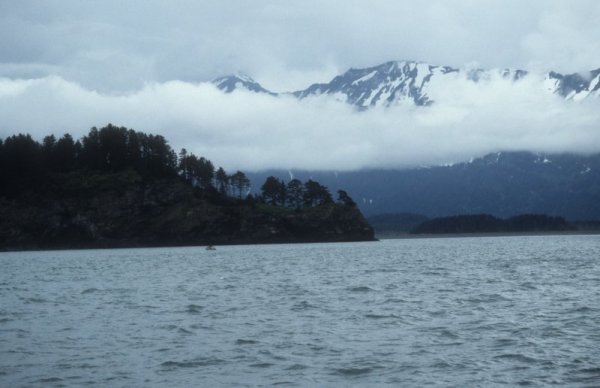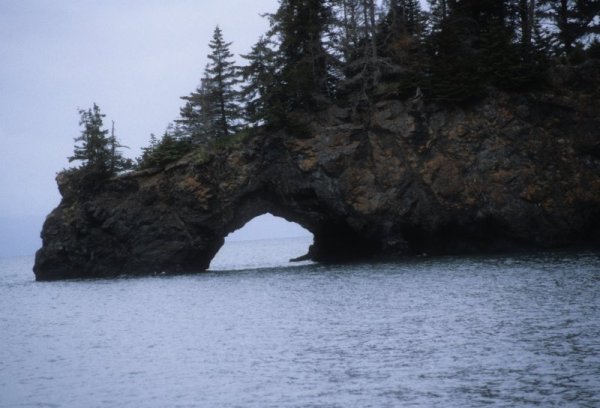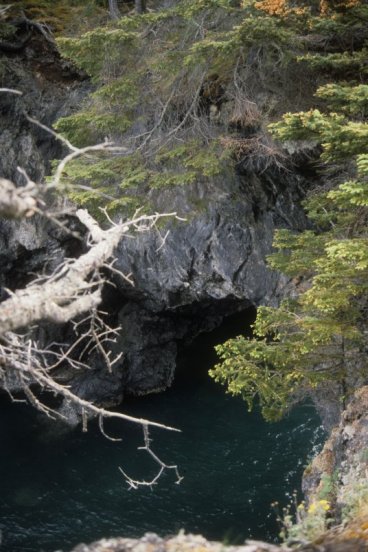 We couldn't seem to get enough shots of those photogenic holes in the rocky coast...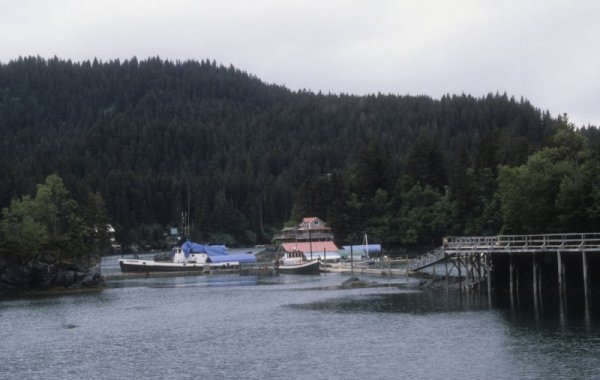 What an amazing scenic setting for a town!
Here are some views of the village of Halibut Cove from the boat...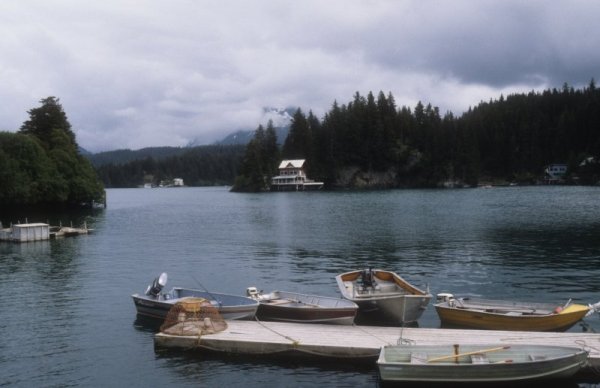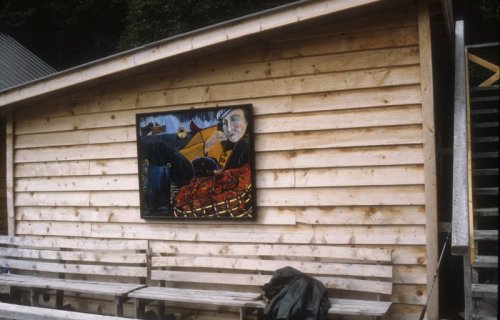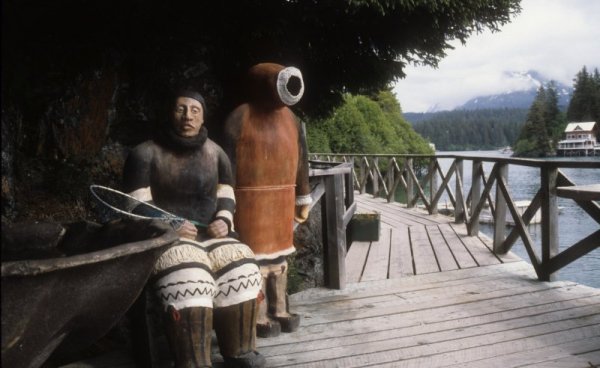 In addition to its great scenery, Halibut Cove is a well-known artists' colony...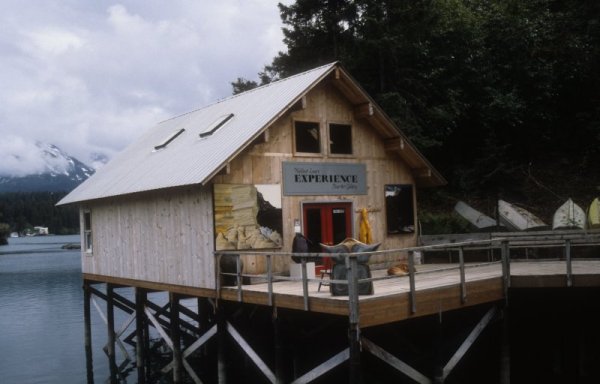 On the left is the gangway leading down to the boat. I think that's Sally in the back...
We took advantage of the Alaskan art here and bought a nice piece at the gallery you see above and below here. It's now framed and on the wall over the piano in our living room...