| | |
| --- | --- |
| | Machu Picchu — Panoramic Views |
Not much to say about these pictures except, enjoy! The ones with the clouds and mist enhancing the views were taken early in the morning. It cleared off wonderfully for us after about 8 a.m. The picture on the left is one of my favorites. It was taken on the way back to the main complex from our Inka Bridge side trip, as was the one on the right.
Here is another spectacular view of part of the complex, taken two days after we were there, by our friend, Russell Kennedy, whom we met in the Rainforest. Thanks very much to Russ for letting us use this lovely photo. He was lucky (?) enough to have been able to hike the "real" Inka Trail and took some fabulous scenic shots on his way to Machu Picchu. You can see some of them here.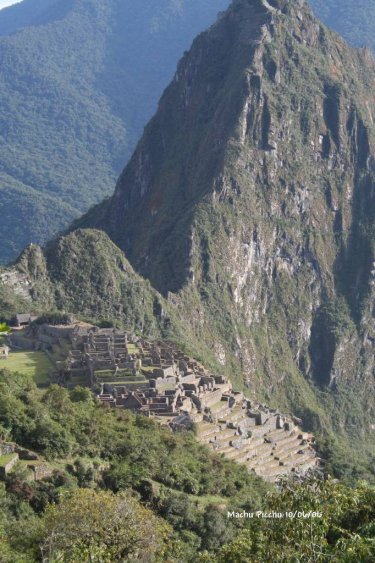 You can see more panoramic pictures of the whole complex as seen from the mountain in the background, Waynapicchu, on this page. There are also some panoramic shots from Inti Punku (the Sun Gate) on this page.
---
All photos, unless otherwise credited, are © by Henry J. Amen III. Please do not use without permission.