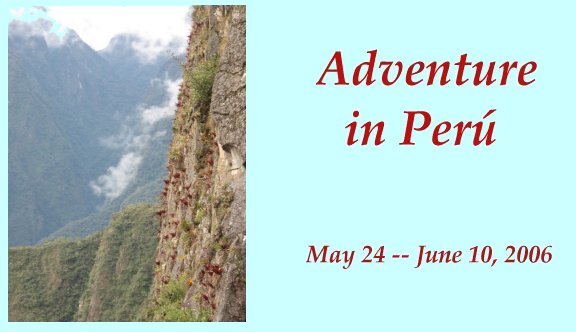 We hope you enjoy our collection of photographs. You may browse the different locations we visited by clicking on the thumbnails or location names below. You can also click locations on the map, which shows all the locations except for the Sacred Valley and the Inka Trail. They essentially connect Cusco and Machu Picchu, and the map wasn't large enough to show them.
The photographs shown on these pages have been reduced in size for easier arrangement on your computer screen. We have copies of the originals, which were shot in high enough resolution to allow for good prints to be made and even some enlargement. If you are interested in having any of these hi-res originals, let us know.
All photos, unless otherwise credited, are © by Henry J. Amen III. Please do not use without permission.