We took all the students on a weekend trip to Edinburgh in late September and, brief though it was, we had a great time. I've divided my multitudinous photos from the trip into these categories:
Arthur's Seat • Edinburgh Castle • Around Town
There are more photos in this Flickr set. If you want to follow along, geographically, with our Edinburgh sight-seeing here is a map you can consult:

View a larger version of my Edinburgh map here.
---
The train ride there and back was fun, too. Here are some glimpses out the train windows on the trip up: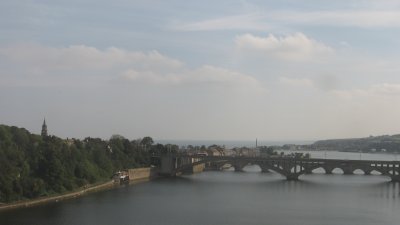 Newcastle?
The weather wasn't too nice most of the time we were there. I especially remember that our time at the Castle was rainy and cold. But we were rewarded with a wonderful sunset!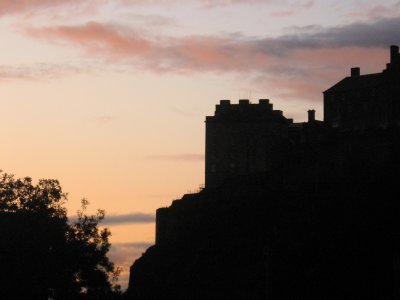 ---